SVARA
Breath - Ceremony - Human Connection
SVARA, are educational programs that are focusing on breath, ceremony and human connection. Relearning how to trust yourself and others using ancient knowledge and rituals, to build a future that is deeply rooted and connected with mother earth.
Honouring our natural rhythms, living in harmony with nature and integrating ceremony as our daily life practises.
SVARA Breathwork Facilitator Training
Our carefully designed program offers 4 different Modules.
Module EARTH, Foundation: (10 Days, 150 hrs) 6-16th of June 2024, November 2024
Learn about the principles of breathwork and trauma and practice to give a safe 1:1 Session.
Module WATER, Expansion: (7 Days) 13-20th of September 2024
Beyond Breathwork, sharpening your intuition and learn how to work with energies. You will get familiar with the chakra system and how to use it in your work, work with the elements, and experience to breathe in the water.
Module FIRE, Blossom: (7 Days) 1st- 8th of December
Hold a save space as a group facilitator, learn and create rituals and ceremonies. Get into your power and share your magic.
Module AIR,  Deep healing: (7 Days) Spring 2025 (TBA)

Deepening your knowledge about trauma, TRE  &  family constellation.
Breathwork is an incredible powerful healing modality.
It can bring you into very deep states of yourself, a trance like state, only using your breath. In a short time you can explore a heightened state of presence and self-awareness. With this specific conscious connected breathing technique you are moving your energy, and with that you probably get in touch with your thought- patterns, emotions and experiences beyond your mind.
You get the possibility to dive deep into your subconscious, moving stuck energy or traumas and let go of mental projections. Breathwork is a powerful medicine and deep work, it opens up, brings more aliveness and helps to shift your energy to bring more awareness to yourself and complete some healing in yet unresolved places.
In this breathwork training, we are focusing on a deep understanding of the breath, and its power including a profound holistic approach and working with intuition.
In the breathing we integrate gentleness, softness and opening, rather than catharsis. Supporting the nervous system to regulate and move out of the freeze state. Yet we deeply touch on the embodiment of emotions, prior to the breathwork sessions.
Each facilitator has to go through a personal journey embodying their own breath, to be able to guide a client into a save space of healing.
Safety is of highest priority. Holding space for others in order to heal requires a deep understanding of behaviours and patters, you will learn how to read your clients breaths and how your clients life patterns are reflected in the way he breathes. Integration, is as big as the breathing part itself. You will learn how to work with rituals, get familiar with the energy system, and learn how to use the powerful source of mother earth.
This training includes deep personal work and requires a strong commitment.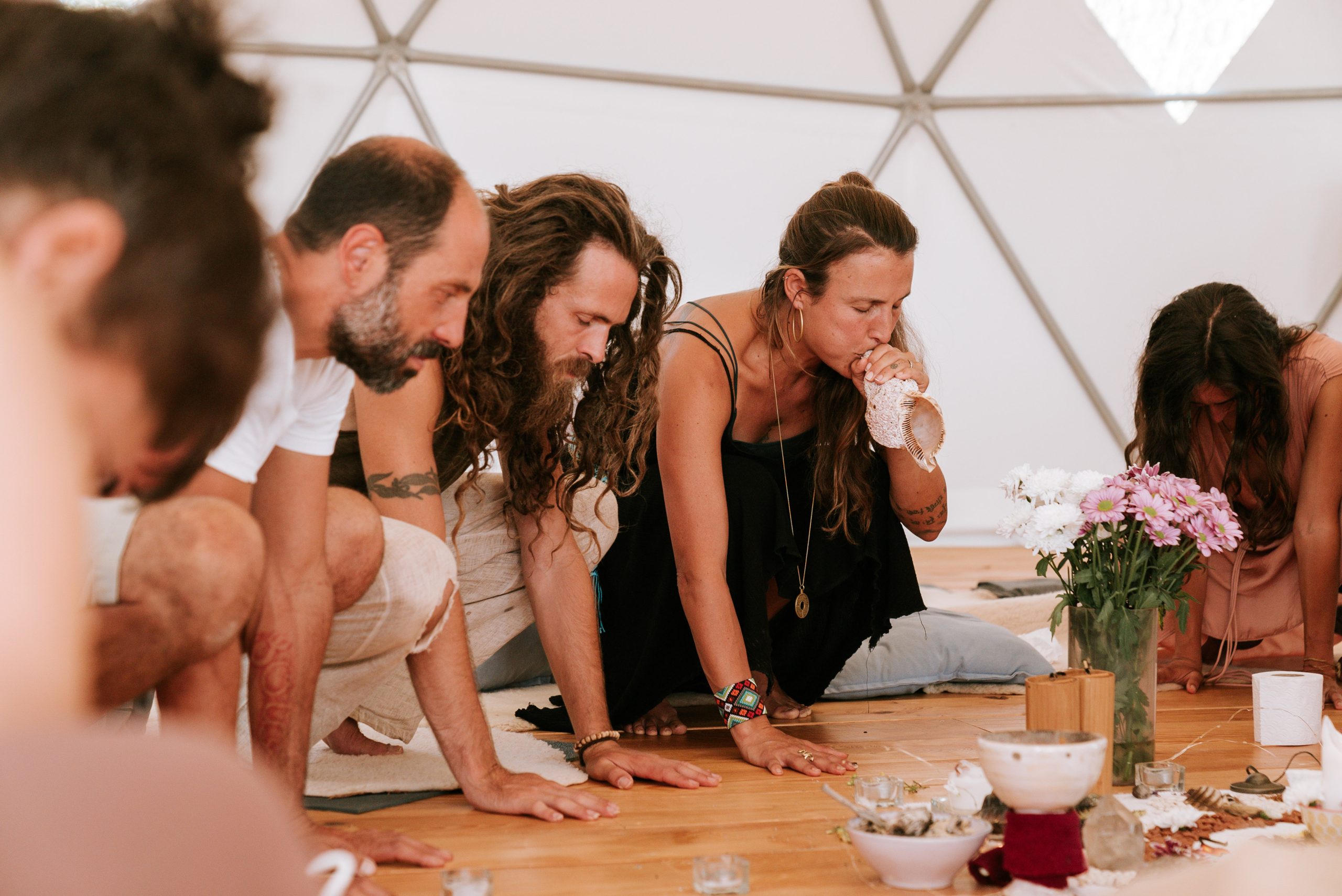 VISION
The vision of this training program is to spread conscious connected breathwork into the world, with a trauma informed background, supporting clients to find a reconnection to themselves, others and mother nature.
This training is focusing on bringing awareness to how important human connection is and our connection to nature, the elements, rituals and ceremonies. Learning how to bring all these aspects into our daily life. Living and sharing in truth, respect and harmony.
There is a main focus on how to create a safe human connection for transformation, using ancient knowledge combined with modern techniques.
My name is Mela Mariposa, and I'm the founder of SVARA.
I'm very passionate about creating sacred spaces for humans to connect and go deep into their personal transformation.
My main focus in working with people is creating a safe field for connection. I believe only then we are able to come into a space of healing. Nature has been my biggest teacher, and brings so much wisdom and simplicity. For me it became essential to include all these teachings and working very close with rituals and ceremonies and giving the word prayer a new meaning.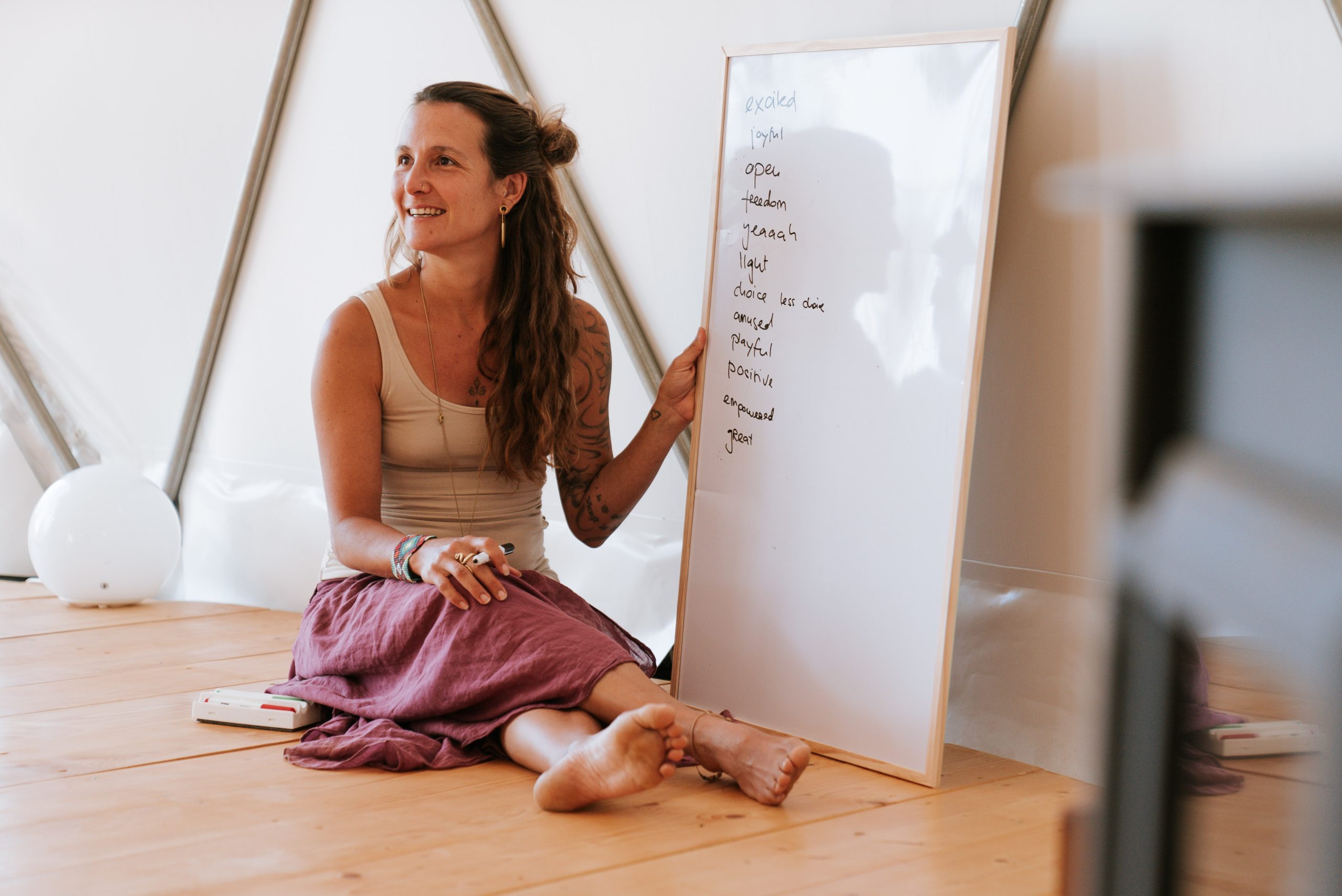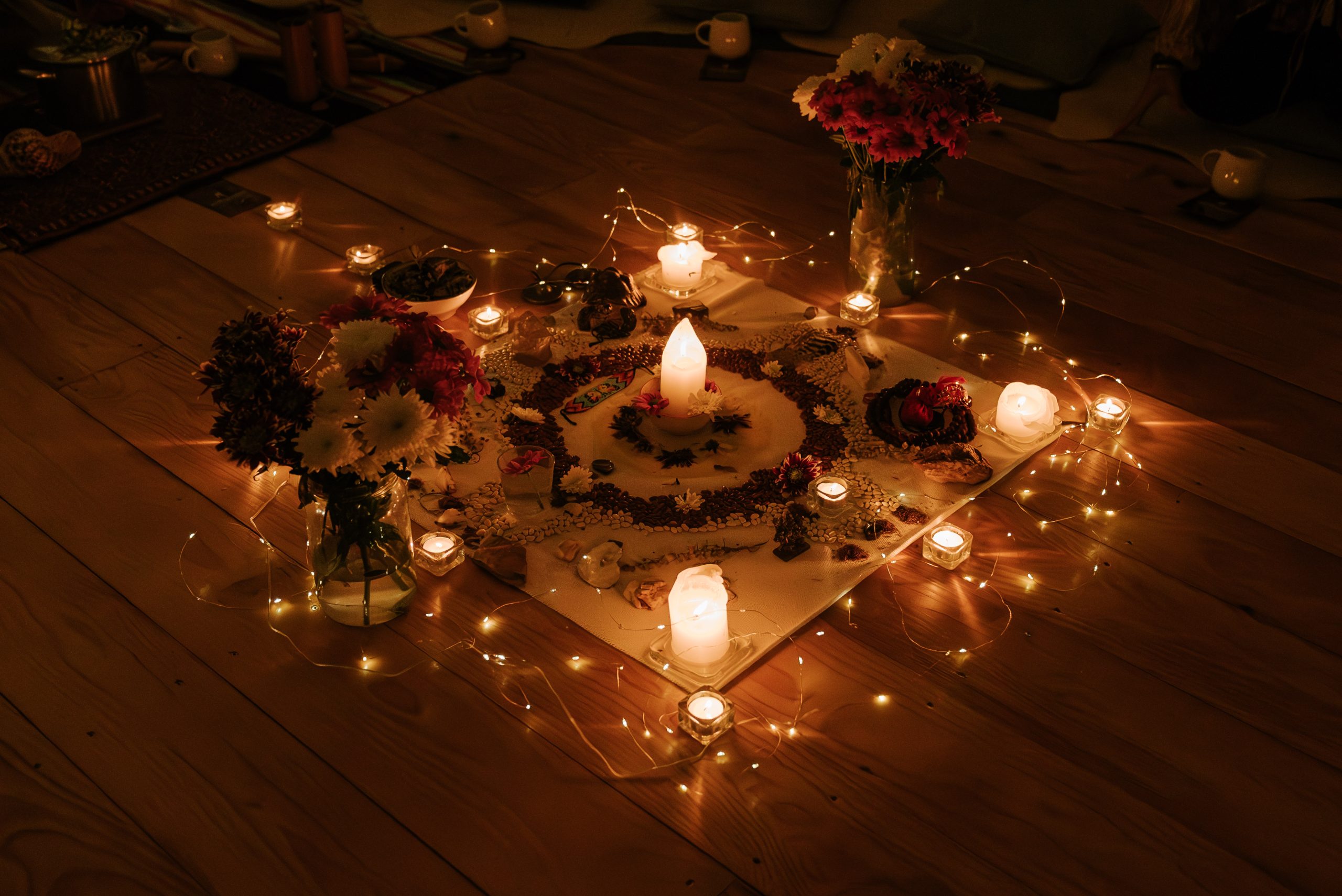 Svara
One of the main meanings of the word svara, is the sound of the breath, and that's what caught me.
The word swara or svara (Sanskrit: स्वर) is derived from the root svr which means "to sound".
The word also appears in the Upanishads, where the cyclic rise and setting of sun and world, is referred to as "the music of spheres", and the sun is stated to be "humming the wheel of the world".[6] According to Ananda Coomaraswamy, the roots "svar", meaning "to shine".
Svara for us means the sound between the space, when we become aware of each breath, with all our sensses and being the breath of mother nature.